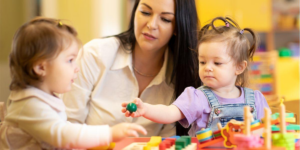 As parents, finding the best place for early childhood education in Malaysia is one of the most critical decisions they have to make.
Many things have to be considered before choosing a particular place. Factors such as price, distance, reputation are just some of the many things that can influence a parent to pick a place.
There are also different types of early childhood education in Malaysia that some parents may not be aware of.
In this article, we will explain about it and also suggest 6 great places for your child. Read on to find out more.
Types Of Early Childhood Education in Malaysia
There are five types of early education that a child can experience here in Malaysia.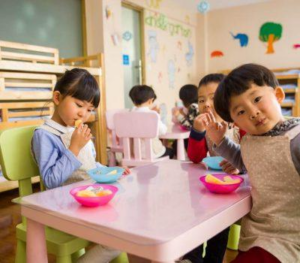 Malaysian Curriculum
If the pre-school is registered with the ministry of education, then that pre-school automatically follows Malaysia's pre-school curriculum.
It is known as The Standard National Pre-school Curriculum (KSPK) which aims to help standardise the quality of pre-schools in Malaysia.
These pre-schools are very affordable and follow the KPSK guideline, focusing on many aspects such as science and technology, physical development.
British Curriculum
There are also pre-schools in Malaysia that follow the British curriculum. It focuses on 7 areas of learning which is similar to schools in the United Kingdom.  The 7 areas of learning are:
Communication And Language
Physical Development, Personal
Social And Emotional Development,
Literacy
Mathematics
Understanding The World
Expressive Arts And Design
Montessori Curriculum
The Montessori curriculum aims to help children develop physically, socially, emotionally, and cognitively. This leads to classes being mixed no matter the age of the children.
Through this curriculum, children are given more freedom as they can choose the activity they want to do and experience more hands-on learning.
Waldorf/Steiner Curriculum
The Waldorf or Steiner curriculum focuses on the appreciation of nature, art and imagination. This allows children to think, feel and do more by engaging with their head, heart and hands.
It follows the philosophy of Anthroposophy which focuses on spiritual development. It helps shape students through creativity and character development.
Religious Curriculum
The last type of early childhood education that you can find in Malaysia follows the religious curriculum. This can be for many religions such as Islam, Christianity, and Hinduism.
It usually does not have one fixed curriculum as it mixes the Malaysian and the British curriculum but focuses on religion to develop the children's holistic side.
This allows the children to learn more about religion while still learning like other children in other pre-schools.
Why Is Early Childhood Education Important?

Many parents don't know this but exposing their children to education at a young age is crucial in their neurological development.
Research has actually found that education is key in young children so that their brain can develop normally. This is because they require stimulation to allow it to happen.
Through early childhood education, it can stimulate their cognitive, verbal and social development.
This can give children a head-start over other children when they have to go to primary school.
They can easily adapt to primary school as they have already been exposed to education, minimizing the struggle many children face when they start school.
By enrolling your children in pre-schools, they are equipped with skills that they can use later on in their life which cannot be bought.
They will be more ready to learn as early childhood education can help them develop physically, emotionally, socially, and holistically.
This only bring them benefits once they start growing up and get ready for school.
Top 6 Places For Early Childhood Education in Malaysia
We will now suggest you 6 great places for your children.
Cempaka Kindergarten
Cempaka Kindergarten is part of Cempaka School which is a range of private and international schools located around Kuala Lumpur and Selangor.
They stress the importance of a family environment for the students so that they are comfortable with their peers and their teachers.
Your child can continue with their A-Levels if you choose to enrol them in Cempaka Kindergarten.
Teachers here are reminded to develop children and help them become more innovative, creative, and possess high order thinking skills
Beaconhouse Preschool Sri Petaling
Beachonhouse Malaysia is an institution that has been internationally acknowledged for the past 40 years. It has a network of around 400 schools in eight countries.
Their branch in Sri Petaling which is a pre-school offers great facilities such as the indoor swimming pool and Enhanced Learning Environment (ELE) classrooms.
Their great track record of producing amazing students and scholars gives parents a great option to send their children for early education in their pre-school.
CitiKids Care Centre
The CitiKids Care Centre adopts the Montessori curriculum which we described earlier on in the article. This care centre was launched in 2010 by Citibank.
Other than activities for children, they offer additional programmes for siblings and families too. These activities included field trips, concert and also sport carnivals.
It is located in Kuala Lumpur and suitable for those who live around Jalan Ampang.
Taska & Tadika CECE Kindergarten
This pre-school is for young children aged between 5-6-year olds. The lessons are also conducted in 3 languages: English, Bahasa Malaysia and Mandarin.
This helps children to families with their surroundings better as the teachers can speak their language.
Some of the activities encourage hands-on experiences such as practising personal hygiene. Moral values are also emphasized to develop their character.
Taska Children's World
Taska Children's World is a bit different to other pre-schools as it does not follow the traditional method but instead follows the 3 E's – explore, experiment and experience in their methods.
This allows children to explore the environment and helps them develop their social awareness and intellectual skills.
This method also encourages students to be more observant to their surroundings which helps to develop them more quickly as opposed to the traditional method of learning.
Krista Kindergartens
Krista Kindergartens is also another excellent choice for you if you want to find a suitable place for early childhood education in Malaysia.
This pre-school adopts the CAPABLE programmer who focuses on character development and helps build knowledge in children.
It also focuses on their holistic development so that they can produce better students. Social skills are also emphasized to help children develop better socially.
In conclusion, exposing your children to early childhood education in Malaysia is crucial in helping them develop.
If you are looking for a company that offers educational toys and tools for your children, you should check out Mommy Hana.
These are some of the products that you can find in the Mommy Hana catalogue.
My First Book

There are also many promotions that offer combos with attractive prices that you can purchase for young children!

If you are interested in any of our products and want to find out more, head on down to our website here!